Volumetric Concrete On Your Schedule
Learn how you can streamline your next project with Tar River Concrete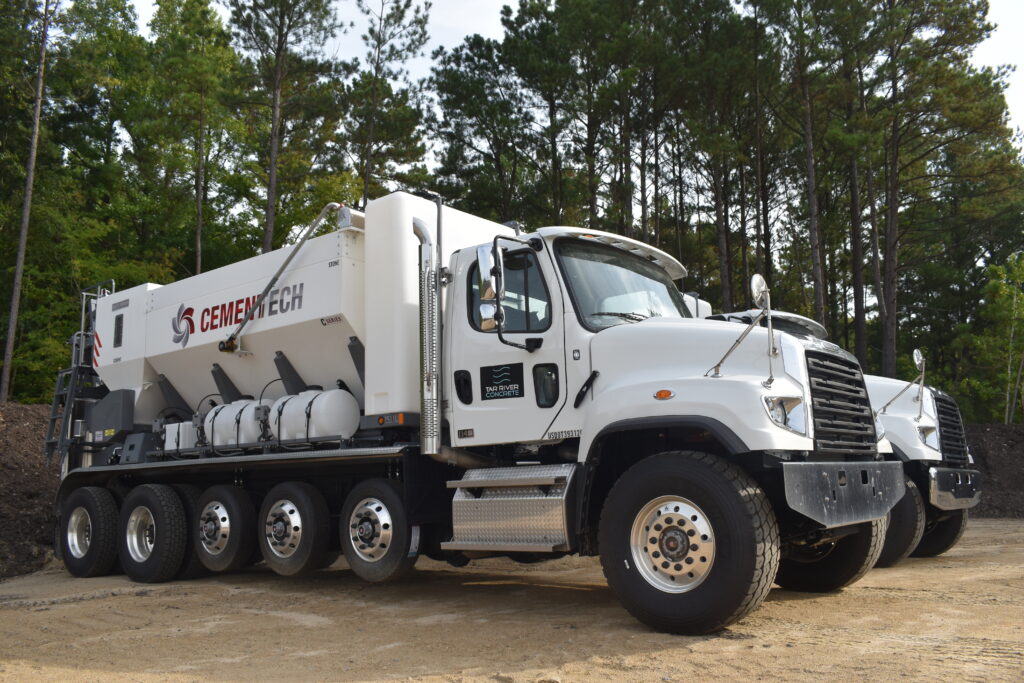 Only Pay For What You Need
Volumetric concrete comes with all the same benefits as traditional ready mixed concrete but with the added benefit of only paying for what you need. With our  volumetric process, the exact amount that is poured is what you will be billed for. Tar River Concrete can help eliminate short loads, extra material costs and project cost overruns with our state-of-the-art equipment and software.
Tar River Concrete utilizes a fully automated, state-of-the-art system to track, schedule, and ticket every project. From the moment you place an order to the last yard poured, you will be in control. Take the guess work out of your next project and call us today.
QUALITY IS NEVER AN ACCIDENT; IT IS ALWAYS THE RESULT OF HIGH INTENTION, SINCERE EFFORT, INTELLIGENT DIRECTION AND SKILLFUL EXECUTION; IT REPRESENTS THE WISE CHOICE OF MANY ALTERNATIVES.